Beading loom kit (x1)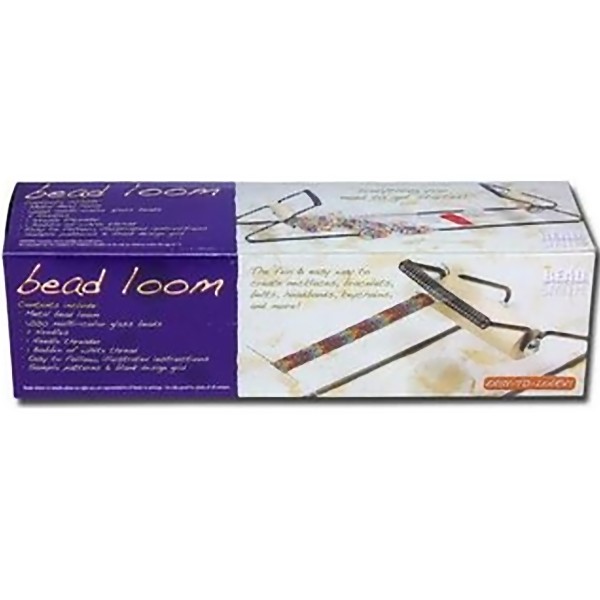 This American Indian style bead loom kit contains - metal loom, wooden fixtures, two needles, small bobbin with thread, threader, small amount of seed beads, instructions in English.
Max beads in one row 27 pcs (6cm wide bracelet/belt), max lenght - unlimited. Ready part can be wrapped around wooden fixtures.
Priced per kit.