24K gold Heart pendant clasp for SWAROVSKI crystals, Sterling Silver AG-925 (x1)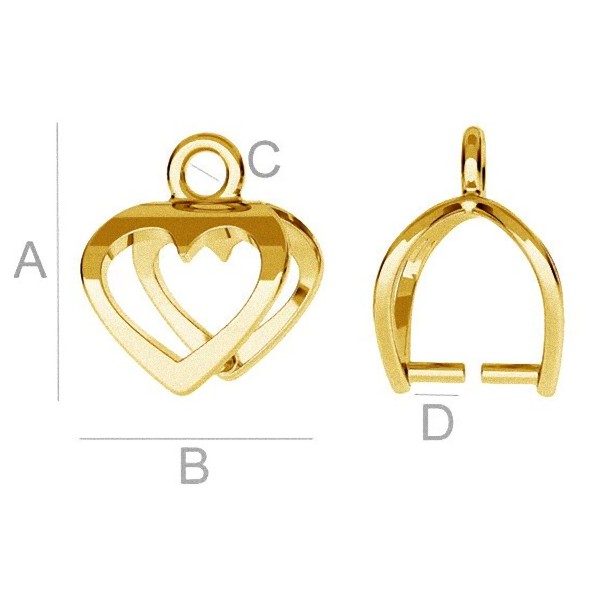 High quality and very decorative heart shape pendant clasp for SWAROVSKI crystal pendants. Suitable for crystals up to 10mm in width. Closed clasp size ~5mm.
Material - 24K gold plated sterling silver, nickel free. Made in EU!
Sizes - A=12.00 mm; B=9.50 mm; C=2.00 mm; D=2.20 mm
Weight 0.70g
Priced per each.